I will be spending two weeks traveling on the east side of the United States with the my family, so I will pre-post a few things so you don't think that a bear has eaten me and my computer. Wish us luck. Traveling with toddlers and preschoolers can be both terrific and tragic.
Title too
obscure
?
So. I have a wedding coming up where they are requesting that guests where white, black, or go zebra. Easy Peasy. Who doesn't have a LBD in her closet? And I am trying to do a year of Goodwill and not purchase new clothing. But I'm weak at the moment. Blame it on the humidity. I perused J.Crew one night, and found a few cute options on sale, and if I order before July 18, I get an extra 40% off!
Lucille dress in white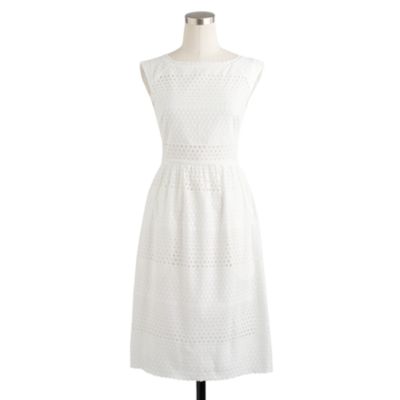 aaaaand, it has pockets!
Ella dress in white
(pockets uh-gain!)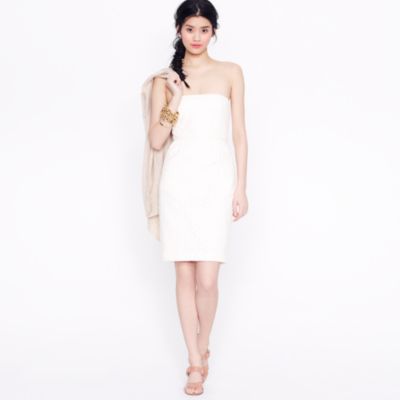 Kira dress
in black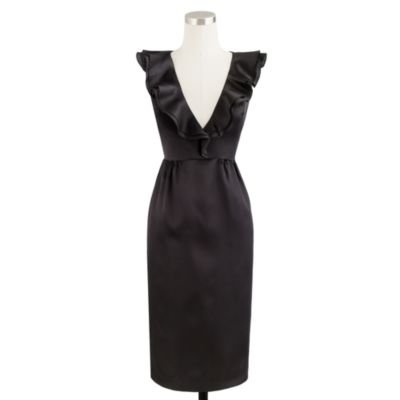 But then I felt a little urge to go against the grain.
Maybe get something else and pair it with some crazy shoes or jewelry.
(Although, do you think a splash of accessory color is not in the spirit of the B/W request?)
So I ponied over to "
WHBM
", which I haven't gone to since perhaps high school, dug up my inner Farrah Fawcett, and kind of fell in love with this B
louson Jumpsuit
:
I start imagining pairing it with a green blazer I have so I can wear it at work.
Dress it down, dress it up...I can wear it out on the town, but also to the grocery store.
Versatility.
But then there is the whole bathroom dilemma. (Do I go adult diaper route?)
And the fact I might not have a chest to hold it up.
And who am I kidding--go out on the town?
And I hate the black sash and would probably just go belt commando.
And although the wedding is non-traditional, don't want to be the wanna be trashy Vicky Secret model without the boobs, looks, and airbrushing.
Talk me off the ledge, folks...